"If Your Dreams Don't Scare You, They Are Not Big Enough" - Mohammed Ali
Mohammed Ali was one of those larger than life human beings for me. A person who took physical, mental and emotional punches on the chin and came back with courage and inimitable charisma.
Watching Mother Nature throwing her unpartisan wrath at us these last few weeks has bent me to my knees. Feeling Her wrath shatter lives made clear to me how our thoughts, our actions and ultimately outcomes are so delicately intertwined. We are all a part of this creation. Let's take an Ali cure from taking life on the chin and choosing courage, flexibility and a letting go of antiquated fixating beliefs.
Let us rise up with Courage, Dream Big and Embrace Our Humanality.
In honor of Our Earth and Life with Her; For the Month of October I will be donating 33% of all of my products and services to Habitat for Humanity.
 

Hello New Website! Same me just a bit more polished and easier on the eye. Kudos to my Website Creatifs Simona Martin and Wai Mo; Founders of Martin + Mo ~ Bespoke Luxuries for the Home who held my hand all the way literally as I let go and welcomed this new internet space.
 
New Office, Virtual, Stable + Home Hours Starting in October.
By Appointment Only on Weekends.
900 North San Antonio Blvd Suite 106
Los Altos, California 94043
Email m@mariannenishifue.com to set up an appointment
Why does certain scents wake one up? Others calm you down. And some you can't get enough of. Scent and colour triggers neuro pathways in our brain that help us to relax, awaken, digest. Think of them as powerful drivers that help our body, mind and spirit run at optimum.
Learn how plant based essential oils + colour stimulate the limbic system and assists us in balancing the neural pathways of our brain and body.
Using special Apothycaria essential oil blends and The Aura Soma Colour System we will explore the power of these two sense allies in rewiring stagnant neural pathways.
Gain freedom in changing your thoughts, impulses and physical outcomes while collaborating with other friends at the beautiful Just Colour House Berlin, Angele Lange and I.

Saturday, September 23 | 11 - 3 pm
Euro 217
Just Colour
Radelandstraße 30
13589 Berlin
Telefon: +49 30 23366337
contact@justcolour.de or m@mariannenishifue.com
http://justcolour.de
For those traveling from afar allow us to help you find appropriate accommodation.
SolSitē Oils Wafting Into Your Homes Exclusively Offered by Martin+Mo in October
As a world traveler, certain scents trigger in me destinations I have been. Redolent, Intriguing and Soul Satisfying aromas that now you can experience exclusively from Martin+Mo. Sourced and made from 100% pure essential oils from only GRAS certified essential oil companies. Ethically farmed, small batched and organic. Diffuse, deep inhale and find yourself transported to another place.
Want to experience and purchase SolSite Oils? Find them at Martin+Mo's next Village Enterprise Pop Up Shop Thursday October 5th in Burlingame.

Want Your Own Signature Scent?
Contact me directly m@mariannenishifue.com to create your own signature essential oil scent, perfume + environment enhancer.
92 Years Young ~ Our Fierce Mom
Our Mom Mary has that same inimitable extra gene as Mohammad Ali. Born in an era where nothing could get her generation down...She always came up swinging. That extra charismatic gumption that she possesses has gotten her through the Great Depression, World War 2 Internment Camps, Racial and Gender discrimination and all of the shenanigans 3 daughters could possibly (and then some) threw her way.
Now she and I have lively discourse on current events, she teaches Yoga and Tai Chi twice a week and she recently joined a drumming group. Honestly I can't keep up with her.
Yes She Is the Greatest of All Time and Here To Remind Us That We Are Too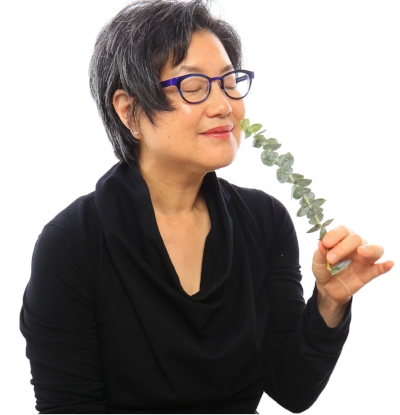 Whether You Take It On the Chin, Nose, Heart
Know That We Are All In It Together And We've Got Mary and Ali In Our Corner
Dream On!
M
Tuning up my nose for Berlin. Be back end of September.